This Special Offer For Barb Lings Network Only Runs Out In:
[ujicountdown id="Finalday" expire="2014/04/04 04:00" hide = "true"]
Completely automate the process of content curation

Run hundreds of automatic, high-value blogs with just 6 minutes' set-up

Place VAST amounts of free traffic at your command
Check out the video to see it in action: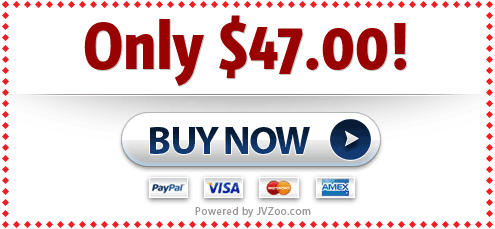 Dear Friend,
Last year, hundreds of Members of the Warriors Forum discovered a plugin that massively improved their fortunes online… driving hordes of FREE, white-hat traffic to their sites, conquering the SERPs in any niche, and doing it all on 100% autopilot.
eddieteo set the plugin up to post once per day on a domain that had received virtually no visitors for the last 2 years. In the next 40 hours, it picked up 400 unique pageviews.
Gregory Campbell saw one site go from 200 daily uniques to 600, and another from 160 to 1400 (a 775% increase)… no wonder he called it "the best plugin I have ever bought"
Celestmark had a domain he hadn't been able to get off the ground for 4 years. After installing the plugin, he hit #1 for 'Insider Marketing' on Bing, beating 43 million other sites
You can see the full testimonials for these stories and others a little further down the page.
The secret to their success? The 'G-Alert' plugin. Because G-Alert did content marketing differently. It didn't scrape and spin old articles, ripping off the work of others and leaving you exposed to a copyright lawsuit.
Instead, it gave real VALUE to the viewer.
So what made this
plugin different?
You've no doubt been told that post google updates, the single best way to get a #1 ranking is to provide awesome content, right?
Well, that's not quite true.
Here's the thing: Google's out to provide the best web experience possible for its users, so the sites it ranks highest are the ones that provide the most VALUE.
And sure, for ages, the best way to provide value was to provide awesome content.
But now, Google's got a BIG content problem… and if you help fix it, you'll be rewarded with Higher Rankings and MASSIVE Amounts of FREE TRAFFIC
Simply put, the internet is too big.
Every day, hundreds of people are churning out high-quality content on almost every subject under the sun.
And that means finding what you're really after, even for some long-tail searches, is becoming increasingly hard.
What the web needs is a filter. People who hunt through those articles, find the most up-to-date and collect them in one place.
This is content curation. You've probably heard people say it's one of the most effective ways of getting free traffic, and now you know why.
And the best part is, you don't have to write a word yourself. Simply republish snippets of the articles along with a link back to source.
And now you'll be able to see why the
'G Alert' plugin made such a difference
to the lives of so many Warriors
Because it didn't just make content curation easy. It made it AUTOMATIC.
You see, while content curation is easier for most people than writing high-quality articles, it still takes time. You still need to find the articles, organise your posts and make sure everything's properly attributed.
And most importantly, you need to keep it up to date. Google knows when sites update a couple of times and then get ignored… and if that's you, your traffic will dry up faster than spit in the Sahara.
Do all this manually, and you'll probably only be able to manage a couple of sites.
And while software helps, most of the time it still leaves some of the work to you.
This 'works like magic' Plugin Automated The Whole Process
Now, I don't want to mess you around. Were the posts as good as you'd get if you spent three hours lovingly crafting every one? No. Did they do the job? Yes.
Users were – and are – able to run hundreds of traffic-magnet curation blogs with no more effort than taking the dog for a walk. Which, in fact, a lot of them do while their websites update on autopilot.
And now it's BIGGER,
it's BETTER, and it's BACK
Not satisfied with just seeing results like Gregory's 775% traffic increase, the plugin has been updated. It's been rebranded – the name 'G-Alert' just didn't get across everything it could do for you.
And now, the doors have reopened.

Content Curation Plugin uses Google's own alerts system to make sure it gathers the most up-to-date content available.
This means you don't have to hunt content
– Google will do all that for you.
And Pull in IMAGES and VIDEOS -
all from your keywords and with the
correct usage and attribution
Mesh In, content from ANY Rss source – for True variation of the content!
Want to be a bit more hands-on?
No problem – you can easily add in any
high-quality RSS feed you find.
And with Content Curation supercharging
your blog, here's what you'll be able to do:
Climb the SERPs by making Google WANT to see you higher:

by acting as the web's 'filter', you're providing a valuable service… and that's exactly what Google wants to see

Grow your audience by having EVERY post deliver value:

having content is good, having TARGETED content is better. And because you're finding the best of Google and any RSS feeds you specifically include, you can guarantee your content will be EXACTLY what your audience wants to see

Stay 100% white-hat without writing any content of your own:

by using snippets from the best of the web (all linked back to the original source) you're not only providing a valuable service, you'll have people thanking you for making their work easier to find

Become one of the most up-to-date authorities on the web:

with regular updates based on the latest Google Alerts, your blog will always curate the most up-to-the-minute, relevant information… which means more value for your viewers, and more Google-love for you

Deliver high-quality posts at a speed your competition can't match:

with Google's army of spiders out hunting content for you, you've got a virtually unlimited pool of content to draw on

Auto-spin to keep your posts unique:

Got a Best Spinner or Spin Re-Writer account? You can wire them straight into the plugin and have all your posts spun to ensure everything on your blog is 100% unique

Claim a top position in any niche as your own:

relevant content is one of the most important parts of building an authority site… and since you're only getting highly-targeted, high-quality articles, it doesn't get much more relevant than this
And if that doesn't sound powerful enough, just wait until you hear this…
This is pure set-and-forget marketing…
Once you've set up your alerts and content feeds for your keywords, you can just let the plugin run. While you can be more hands-on if you choose, it doesn't need any more input from you.
And that means the potential is UNLIMITED.
It doesn't matter if you've got 1 site or 1000.
You could be closing a deal, hanging around on Facebook or even packing your things for that well-deserved vacation.
Every blog is ALWAYS being updated, ALWAYS providing a high-value service and ALWAYS attracting more traffic.
We're talking MASSIVE scalability. You've just got to decide how big you want to get.
So how do I get started
producing Content?
Download the plugin and install it on your blog
Set up your Google alert for your keywords (takes about 5 minutes, and you'll get both a PDF explanation and a video showing you how to do it)
Tell the Content Curation plugin how often you want it to post
Sit back and watch your blog fill up with the high-value content that's going to earn you a big thumbs-up from Google
Curation Collection:

All the Google Alerts you've set up are scanned and collected on autopilot

Curation Filter:

The alert e-mails are automatically filtered away from your in-box, so your mail remains clean, uncluttered and efficient

Content RSS:

Any RSS feeds you've found are automatically fed into your content pool

Curation Categorisation:

All alerts and RSS feeds are carefully categorised to ensure every post is laser-targeted

Curation Collation:

Snippets from all relevant content are combined into a single, value-rich post your viewers will love

Constant Voice:

Optionally, Content Curation can include an introduction of your own to make every post extra-unique and give that personal touch

Curation Attribution:

Every snippet is automatically given a link back to the original post – ensuring you're fully attributed, a hallmark of high-quality curation

Social:

Content Curation pushes your posts automatically through e-mail and Twitter to give you maximum exposure

Constant Posting:

Set up the plugin to post as regularly as you like – every week, every day, every hour or more. Your blog is built on time, on target and hands-free
Here's what Content Curation
users say, warts and all…
You've already seen what a few of the people lucky enough to get in last time have to say.
But to prove there's absolutely nothing to hide, here's a selection of comments from the first WSO thread, 'warts-and-all'…
Right now, you have the chance
to pick up a very special deal,
EXCLUSIVE to Warriors…
but you must move
Now, you've probably noticed I'm not trying to pull the usual bull in this letter.
I've been completely up-front about what the plugin will do for you, and the testimonials you've seen are 'warts and all'. There's nothing to hide.
So allow me to continue being honest.
I'm not planning on withdrawing Content Curation Plugin from sale. This time, it's here to stay.
But I AM raising the price, In Just 7 Days. Come back then, and you'll have to pay $97 for a licence.
But right now, for a limited time, you can pick up a copy for just $27. No dimesale. No bull. Just an honest 70% discount – for the community that helped me become the businessman I am today.
But only Until the timer hits zero
Now, naturally I'd rather you didn't have to use that guarantee. And while I'm convinced the odds are pretty slim, I want to make sure you have the best possible chance of success.
So to make sure you see results, you're going to be supported by my own crack team.
Your licence comes with UNLIMITED e-mail support. If you ever have an issue My Universal Media team will have your back to make sure it's fixed FAST.
Content Curation is about putting you in charge of your schedule.
Allowing you to do as much – or as little – on your sites as you choose.
Personally, I like to do the occasional post myself, maybe once a week. Something I can craft to provide the maximum possible value for my visitors. The rest of the time I can spend walking in the park or working on my business, as I choose.
But the best part is, I can choose. I know that if I ever decide to take a day, a week, or even a month off, Content Curation will pick up the slack. It will always be providing posts, so I never have to.
And now, you can have the same chance.
Special Offer Runs Out In:
[ujicountdown id="Finalday" expire="2014/04/04 04:00" hide = "true"]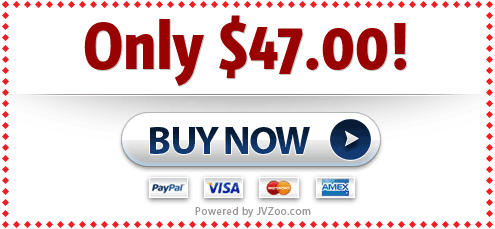 You've really only got
two choices here
Google sends the traffic to sites that provide value. And the best way to provide that value is to be a curator.
And so you can either do every bit of work yourself, or you can have Content Curation Plugin do it for you. Let's just compare those:
Time left to secure the special:
[ujicountdown id="Finalday" expire="2014/04/04 04:00" hide = "true"]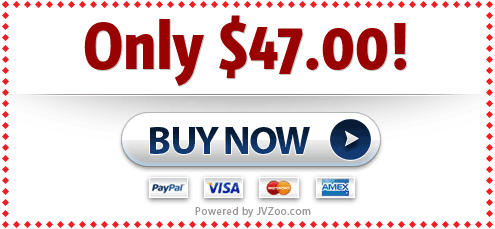 Thanks for taking the time to read this letter. I hope you don't miss out this time, but whatever you choose, I wish you the best of success in your business.
Remember, to get the maximum benefit you must ACT NOW. This special offer is closing VERY SOON.
You've seen how it's already improved the lives and businesses of hundreds of other others. In just a few minutes, it could be providing you too with targeted, high-value content on 100% autopilot…
And the FLOOD of free, white-hat traffic that goes with it.
Add to that the 30-day guarantee and my crack team of support professionals at your back, the whole game is yours to win.
But miss out now, and your chance will be gone.
Get started now by locking in your multisite license below:
Offer ending in:
[ujicountdown id="Finalday" expire="2014/04/04 04:00" hide = "true"]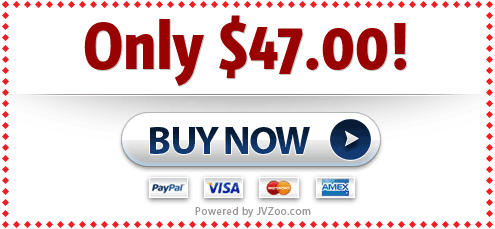 Results will vary from one person to the next. Whilst every effort has been made to report accurately your results will vary from the people listed. We have no connection with Google or any of it's entities – therefor we offer NO guarantee on search engine placement or rankings. We do not offer protection of advertising accounts or affiliate accounts. You should make your own inquiries as to the allowance of this content